Associate Professor
B.S. & M.B.A - University of Southern Mississippi
Ph.D. - Louisiana Tech University
Professor Shows received his Doctor of Business Administration with a focus on Marketing and Analysis from Louisiana Tech University. He also received his Master of Business Administration and Bachelor of Science degree from the University of Southern Mississippi. Dr. Shows has held faculty positions at Auburn University at Montgomery, Spring Hill College and Appalachian State University and has taught undergraduate and graduate classes.
His teaching areas include Sales Management, Marketing Principles, and Marketing Strategy, among others. He has taught overseas as a visiting scholar, teaching graduate Marketing Strategy for Chonnam National University in Gwangju, South Korea. Dr. Shows is a member of the Academy of Marketing Science and the Society of Marketing Advances. He has presented yearly at conferences and will Chair the SEM session at the Society of Marketing Advances annual conference.
His research interests include restorative environments, escapism in atmospherics, entrepreneurial marketing, and research methodologies.
Teaching
Marketing Strategy, Sales Management
Research Interests
Entrepreneurial Marketing, Retail Atmospherics, Research Methodologies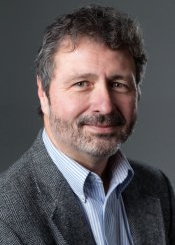 Title:

Associate Professor
Department:

Department of Marketing & Supply Chain Management

Email address: Email me

Phone: (828) 262-2135

Fax: (828) 262-6192
Office address
4112 Peacock Hall