Why Digital Marketing?
The rules of the game have changed. A cultural revolution is underway and the marketing industry is undergoing a fundamental transformation. Consumers and businesses are increasingly shifting their attention from traditional marketing media to the digital media. Today, companies must connect with customers and other businesses through digital channels and adjust their marketing mix in order to succeed. This need is growing fast for businesses and the demand for digital marketing professionals is growing faster than ever.
According to Hootsuite CEO Ryan Holmes, there is a social media skills gap of epic proportions, resulting in billions of dollars in lost opportunities and revenue. The current workforce is ill-equipped to help businesses tap into the true potential of social media. Among 2,100 companies surveyed by Harvard Business Review, only 12% of those companies using social media feel they use it effectively.*
This gap leads to a lot of opportunities which can only be utilized if there is the right training available to build up the required skill set. There is this "belief" that digital natives know what is to be done just because they grew up with social media and technology. However, that hardly means they are trained to work on a company's digital marketing strategy. The objective of this program is to fill that skill gap and provide an opportunity for students to be trained in digital and social media marketing and prepare them to fit the business requirements of digital marketing. There is a lack of guidance and of training programs provided by universities and companies and we are one of the few universities who have partnered with companies to offer this program.
*https://business.financialpost.com/entrepreneur/the-social-media-skills-gap-in-the-workplace-has-fast-become-a-perilous-chasm
Testimonials
---
"The more I experience with marketing, the better my program will be and vice versa," she said. "The better I perform, the better my content will be...Christy Cook's social media marketing class taught me so much about techniques and helped me realize what I want to do after graduating. She always gave helpful feedback." - Angela Gantkowski '21
read more about her story here
"My favorite part of the concentration was all of the hands-on, real-world experience that we were able to gain through simulations, company social media/digital marketing audits, or getting to work one-on-one with companies and share with them a digital marketing plan. As far as my career, I think that being in the digital marketing concentration challenged me to think creatively and learn how to take data and apply it into actionable solutions. In my job, we receive so many statistics whether it's from our web team, email team, social media team, etc. Many times our management will look at the statistics, say "okay great" and not know what to do with it. Because of my learning at App, I feel I can add value and assist my leaders by looking at the data, explaining what it actually means, and how we can use it to improve with creative solutions." - Kayla Sessoms '21, Alliance Marketing Coordinator at Dixon Hughes Goodman LLP
read more about her story here
"I learned that if you truly believe in something and want to make it work, then you will do everything in your power to make it happen," he said. "(My) professors … really pushed me to do my best work and in the long run it truly paid off. The faculty always made sure to motivate and inspire us." - Christian Torres-Trujillo '20
read more about his story here
"The part that I like most about the Digital Marketing program is its heavy focus on the current evolving social media and influencer marketing landscape. Working hands-on with companies to create a marketing plan has allowed me to apply all of my learning to a real-life situation. This program has added great value to my marketing knowledge and has helped me immensely in my internship experiences. Recently, I had the opportunity to work for a Fortune 500 subsidiary company. It was a great experience and one where I was able to apply the materials learned. Two main projects that I worked on were social media content curation and analytics and market industry research. I was able to analyze different social media platforms, creating and analyzing content performance, bounce rate, % of new sessions, and more metrics to help boost their page sessions and average daily user. Analyzing digital trends within the company's social media platforms and its competitors allowed me to better understand their market segment and help them decide whether to go into a new industry segment for their products. The Digital Marketing program has allowed me to approach marketing situations more critically and Creatively." - Kevin Mawuntu, Senior Digital Marketing Major
---
Digital Marketing Minor
Required Courses (12 Hours)
MKT 3050 - Principles of Marketing (3)
MKT 3225 - Digital Media & Marketing (3)
MKT 3235 - Social Media Marketing - Building a Strong Brand (3)
MKT 4630 - Social, Mobile, Analytics and Cloud Marketing (3)
One Digital Marketing Elective Courses Taken from the Following (3 hours)
MKT 3240 - Integrated Marketing Communications (3)
MKT 3270 - Consumer Behavior (3)
MKT 3280 - Business-to-Business Buyer Behavior (3)
MKT 3295 - New Product Development and Branding (3)
MKT 4550 - International Marketing (3)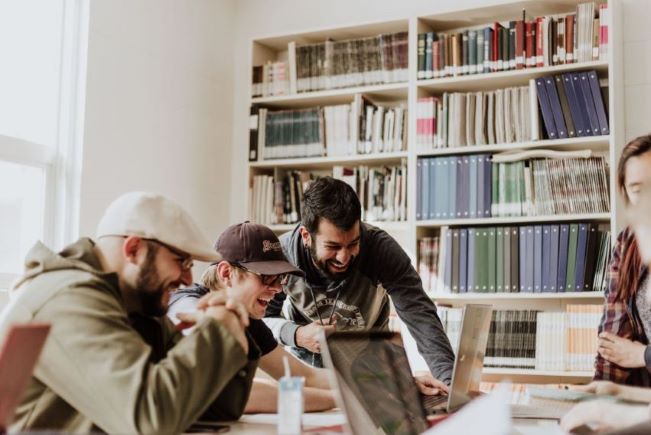 Photo by Priscilla Du Preez on Unsplash

Marketing - Digital Marketing Concentration, BSBA (Marketing Majors Only)
Marketing Major Common Core (6 Hours)
MKT 4620 - Marketing Research (3)
MKT 4650 - Strategic Marketing Management (3)
Digital Marketing Concentration Required Courses (9 Hours)
MKT 3225 - Digital Media & Marketing (3)
MKT 3235 - Social Media Marketing - Building a Strong Brand (3)
MKT 4630 - Social, Mobile, Analytics and Cloud Marketing (3)
Electives - General Marketing Concentration (6 Hours)
Select two of the following:
*Students may only count 3 hours of either MKT 3900 or MKT 3910 towards the marketing major electives. The internship cannot be the last credits earned
MKT 3240 - Integrated Marketing Communications (3)
MKT 3270 - Consumer Behavior (3)
MKT 3280 - Business-to-Business Buyer Behavior (3)
MKT 3295 - New Product Development and Branding (3)
MKT 4550 - International Marketing (3)
MKT 3900 - Marketing internship (3 or 6) *only 3 of MKT 3900 or MKT 3910 may apply to meeting the major elective requirement