Lecturer
M.B.A. - Harvard University
B.A. - University of Michigan at Ann Arbor
Harvey Simon joined Appalachian State University as an instructor following his retirement in 2015. Prior to App State, he worked for Springs Global where he led the Basic Bedding division. Over a five year period his business group became the largest and most profitable business for Springs. He has experience in retailing, sales, marketing, licensing, product development and brand management.
After graduating from Harvard Business School in 1976, he began his career at Filene's, a large department store in Boston. In 1981 he moved to Jordan Marsh Company where he opened two new stores and managed their most productive store during a three year renovation. He became Director of Stores for Lenox China's retail division in 1989, and then in 1993 joined Springs Industries to lead its outlet store division. He held progressively responsible positions in sales, marketing and product development. He has sold to major retailers including Walmart, Target, Sears, Kmart, Macy's, Bed Bath and Beyond, Kohl's, Costco and Sam's Club.
He is particularly excited to be part of the marketing team at App State, and continues to be excited about an interesting and rewarding "Chapter Two" of his professional career.
Harvey and his wife, Lisa, split their time between Charlotte and Boone.
Teaching
Principles of Marketing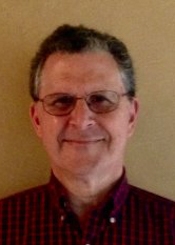 Title:

Lecturer
Department:

Department of Marketing & Supply Chain Management

Email address: Email me

Phone: (828) 262-2926

Fax: (828) 262-6192
Office address
1112A Peacock Hall