Ilgım Dara Benoit, PhD
PhD University of Massachusetts Amherst
MBA Bogazici University
Ilgım Dara Benoit is an assistant professor of Marketing at the Walker College of Business. Her research interests revolve around three main themes: creativity, affect, and information processing, which she generally studies within the context of consumer decision making and/or advertising. Her work has been published in Journal of Consumer Marketing (2017, 2019), Journal of Business & Industrial Marketing (2018), Advances of Consumer Research (2015, 2018), as well as Proceedings of the Marketing and Public Policy Conference (2015, 2017), AMA Winter Educators' Conference (2015) and AMS Annual Conference (2014, 2018). She has also presented her research at major conferences such as Association for Consumer Research (ACR), American Marketing Association (AMA) Winter, Marketing & Public Policy (MPPC), and Academy of Marketing Science (AMS).
Prior to academia, Ilgım spent several years working in the industry in Turkey. She has work experience as a Brand Manager at Hyundai, Brand Manager Assistant at Goodyear and as an Account Manager at directComm Marketing Group.
Publications:
Ilgim Dara Benoit, Elizabeth G. Miller, (2019 upcoming), "When Does Creativity Matter: The Impact of Consumption Motive and Claim Set-Size," Journal of Consumer Marketing, Upcoming.
Ilgım Dara Benoit, Thomas Brashear Alejandro, Jeffrey Foreman, Christian Chelariu, Shawn Bergman, (2018) "Social norms in the salesforce: justice and relationalism", Journal of Business & Industrial Marketing, https://doi.org/10.1108/JBIM-01-2018-0054
Ilgim Dara Benoit, Elizabeth G. Miller, (2017), "The mitigating role of holistic thinking on choice overload," Journal of Consumer Marketing, 34 (3), https://doi.org/10.1108/JCM-07-2016-1889
Teaching
Integrated Marketing Communications, International Marketing, Marketing Research, Brand Management, Marketing Strategy, Principles of Marketing, Consumer Behavior
Research Interests
Creativity, Affect, Information Processing, Consumer Decision Making, Advertising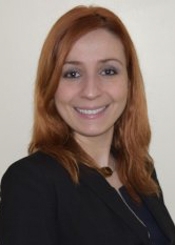 Title:

Assistant Professor
Department:

Department of Marketing

Email address: Email me

Phone: (828) 262-6193

Fax: (828) 262-6192
Office address
4108 Peacock Hall